The First Web3 Powered City Map of Denver
 | Source: Illust
---
Denver, CO, Feb. 24, 2023 (GLOBE NEWSWIRE) — Illust is proud to announce a partnership with BUIDL Week and the ETHDenver Web3 Festival (along with amazing artists, DAOs, local businesses, and musicians), to produce the very first official web3 city map of Denver. This revolutionary "mapplication" will feature a channel for Denver designed to capture its history, culture, and inhabitants. Newcomers and visitors will find it equally easy to discover hidden aspects of Denver, and navigate and interact with the city, festival, and commerce. One can expect geo-located XR, immersive experiences, NFTs in gamified spaces, and personal mapping. With blockchain(s) as its backbone, digital art and pure utility can merge seamlessly, lifting local businesses, empowering local curators, and allowing creators to build with the tools they deserve.
Simply visit https://illust.AR on a smartphone and select the "ETHDenver Map". 
Denver Capital NFT Showcase
For those in Denver from Feb 24th – March 5th, the Capital grounds will be a canvas for digital artworks, NFTs, and augmented reality installations presented by Bufficorn Ventures and Illust. No app downloads are required to engage with the experience, and can be accessed through https://illust.AR 
For any of the installations on the map, visitors can create a virtual "check-in" called a "Proof of Presence" or PoP. The visitor who claims the most "Proof of Presence" tokens at the Capital installation will be rewarded with a commemorative digital collectible from Illust. 
The NFT Capitol Exhibition – organized by the Office of Economic Development and International Trade (OEDIT) and IRLArt – consists of dozens of NFT artwork in the Capitol Rotunda. These pieces will also be on the map.  
What Else is on the Map?
The interactive map will feature adjacent experiences from some of the leading projects in the industry. These names include Mint Gold Dust, Storytime DAO, Searchlight, and Degen Moon Frens. The map will also guide visitors to navigate the local businesses, art installations, and murals located in Denver's RiNo (River North Art District), an area rich with art, culture, and energy. Look out for Pins appearing and disappearing as pop-up activations, swag, exclusives, and experiments emerge from the world around us. Everyone is encouraged to participate (though spectators are welcome) by using the illust studio and in-app tools to author the world around us. Rumor has it participation might earn entry into an exclusive party.
Rob McCarty, CEO of Illust shares, "The best metaverse is the one outside. Our platform fosters new experiences on familiar streets, giving main street access to the tools of the metaverse".  All EthDenver attendees can claim a limited 'Passport' NFT giving free comprehensive digital dominion over the emerging worlds beyond our sight.
During the conference, Illust will be raising capital to support this vision nationwide and the team will be there giving talks, putting on happenings, and curating something fun. Post Denver, Illust will be introducing its interactive maps to Austin, Texas, working in conjunction with one of the most creative visionaries in electronic music and various collaborators, SXSW will be alive with LOCA NFTs and geo-audio visual explorations of the technology underpinning all of our lives. Please reach out to press@illust.space for more information.
#BUIDLWeek #ETHDenver #IllustPassport #Web3Map #Crypto
Socials
##
About Illust
Created by former creative partners for Snap and Meta, Illust is a community-driven digital map for brands, creators, and influencers to share interactive experiences to drive visibility, loyalty, and revenue. Illust launched the world's first augmented reality NFT in 2020 with MF DOOM and continues to set the pace for how the physical and digital worlds can interact through blockchain technology. Backed by Bufficorn Ventures, Foresight Ventures, Pearl River Capital, Big Brain Holdings, and Guppy NFT.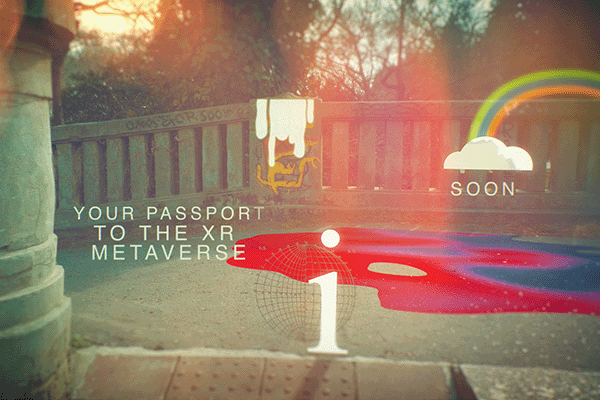 Infographic sharing more about the augmented reality map created for the city of Denver and the RiNo Arts District. Quality experiences, strong usage, and good times were all had throughout the installation at ETH Denver 2023.
Read More »
The first interactive city map powered by blockchain and augmented reality. Come visit and explore different experiences that transcend the digital and physical world!
Read More »
A first of its kind system, Illust Passports are one of the first NFT "drops" that can be claimed and minted natively all through an augmented reality experience. Be sure to have your cell phone ready to activate. 
Read More »
Sign up for the Illust AR Newsletter
Interested in spurring frictionless artistic expression in your city? Join our newsletter to learn more about how Illust's interactive city maps work, easy-to-use message and content publishing, and unique games and activities coming to a locale near you!